Many ISPs have started Gigabit DOCSIS 3.1 roll-outs in many areas and continue to bring gigabit services to new areas every month.
Xfinity/Comcast:
Nation's largest Cable ISP Xfinity Comcast publishes and updates map for its gigabit DOCSIS 3.1 deployments and upcoming areas. It recently launched gigabit Internet service based on DOCSIS 3.1 throughout Colorado, its Oregon/SW Washington region and the company's suburban Kansas City, MO, and Olathe, KS, service areas. Since field trials in Philadelphia and Atlanta at the end of 2015, Comcast has deployed DOCSIS 3.1-based gigabit Internet service in several markets, including Detroit, San Francisco, Chicago, Nashville, Atlanta, Miami and many more. For list of cities check roll out map on the Xfinity Gigabit Website
Spectrum (Charter, Time Warner Cable, BrightHouse Network):
Spectrum was lagging in DOCSIS 3.1 gigabit roll-out but now have many cities with DOCSIS 3.1 deployments. for the list of cities check this link published in April 2018.
Cox Communications
Cox has several DOCSIS 3.1 Gigabit trial regions and they seem to be aggressively working towards DOCSIS 3.1 Gigabit service and have been working with Modem manufacturers to enable DOCSIS 3.1 Cable Modems.
Mediacom
Mediacom Communications recently began launching gigabit Internet based on DOCSIS 3.1 within its Illinois service territory. The deployment will begin with 275 small cities and towns, with an additional 70 communities slated launch in the next two months.The operator already has launched gigabit services in more than 800 communities, including southwest Georgia and the rural southern part of Minnesota. In conjunction, the company also is introducing a new 500 Mbps service.
RCN
RCN launched DOCSIS 3.1-based gigabit Internet in the Boston metro area in March. The service costs $69.99 per month and requires no contract. RCN also offers gigabit service in Chicago, New York, Washington DC, Philadelphia and Evanston, IL.
Best DOCSIS 3.1 Gigabit Modem (2018)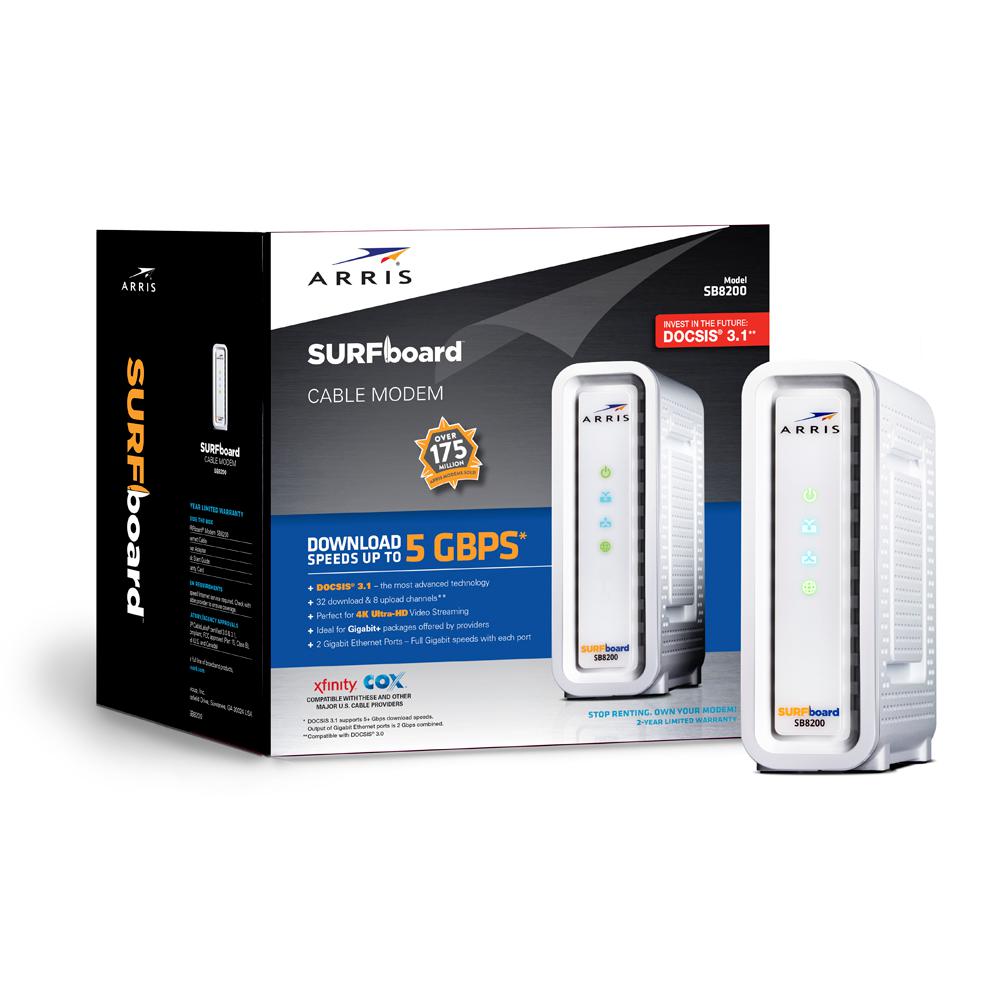 ARRIS SB8200
SB8200 is based off Broadcom 3390 chipset and comes with 2 x Gigabit Ethernet Ports (supports Link-aggregation)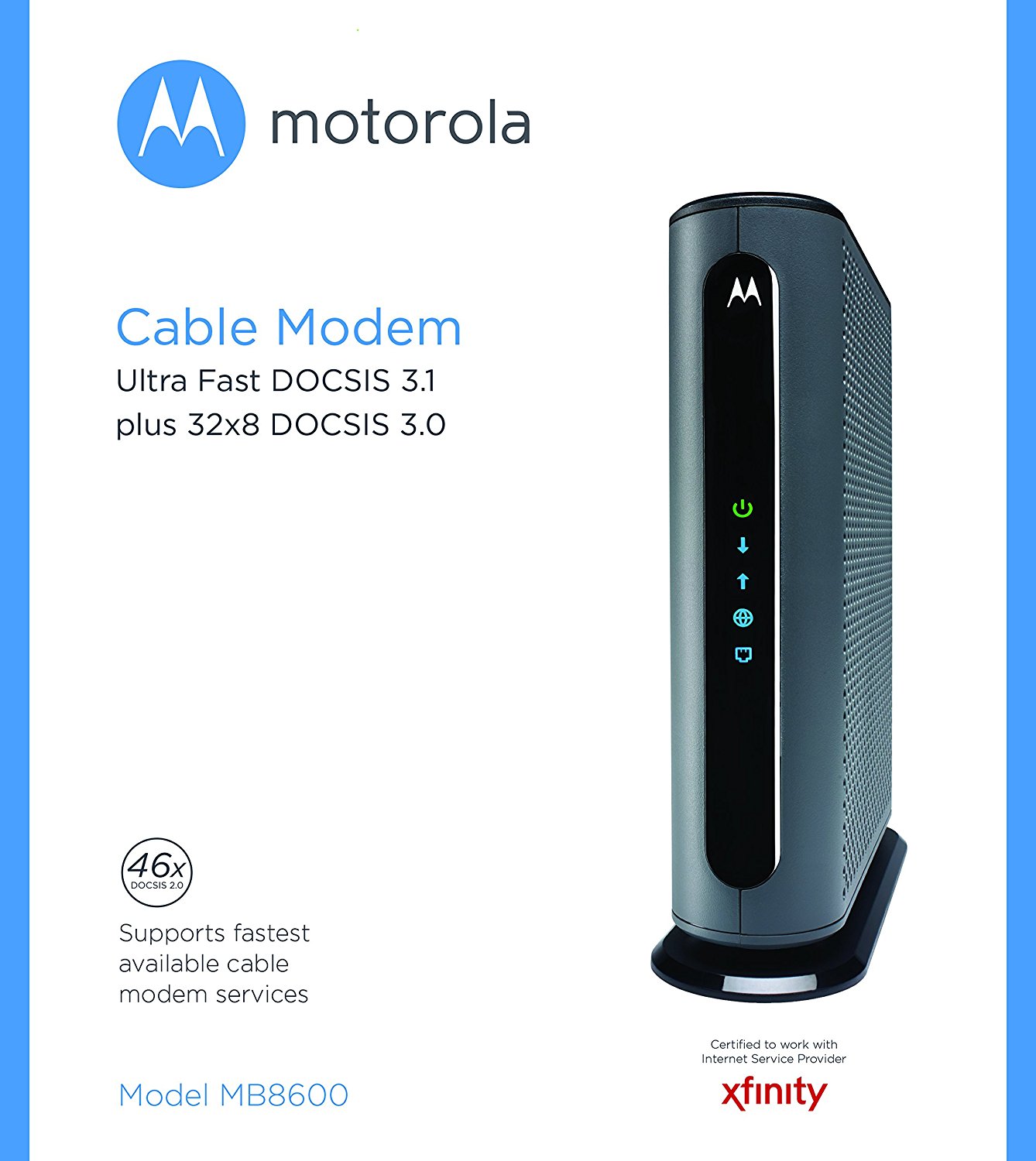 MOTOROLA MB8600
MB8600 is based off Broadcom 3390 Chipset and comes with 4 x Gigabit Ethernet ports (supports Link Aggregation)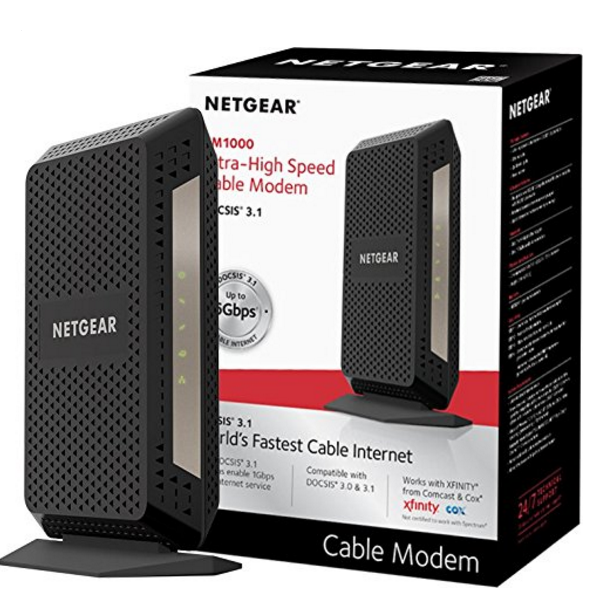 NETGEAR CM1000
CM1000 is based off Broadcom 3390 chipset and comes with single Gigabit Ethernet Port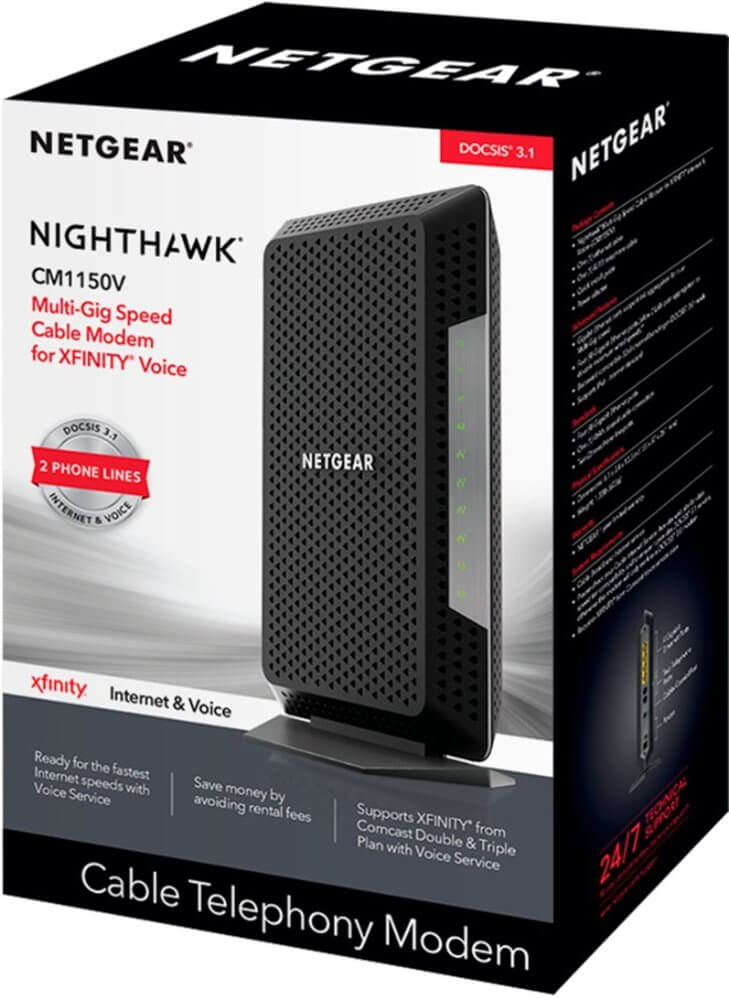 NETGEAR CM1150V
CM1150V is based off Broadcom 3390 chipset and comes with 4 Gigabit Ethernet Ports and 2 voice ports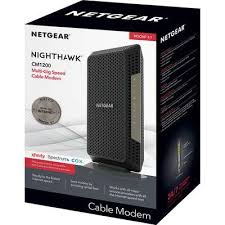 NETGEAR CM1200
CM1200 is based off Broadcom 3390 chipset and comes with 4 Gigabit Ethernet Ports. Most Advanced modem in the market
| | ARRIS SB8200 | MOTOROLA MB8600 | NETGEAR CM1000 | NETGEAR CM1150V | NETGEAR CM1200 |
| --- | --- | --- | --- | --- | --- |
| Amazon Link | | | | | |
| Number of Ethernet Ports | 2 | 4 | 1 | 4 | 4 |
| Voice/Phone Capability | | | | (Comcast Xfinity Only) | |
| ISPs supported | Xfinity/Comcast/Cox and others | Xfinity/Comcast/Cox and others | Xfinity/Comcast/Cox and others | Comcast Xfinity Only (not compatible with other ISPs) | Xfinity/Comcast/Cox and others |
| Downstream Frequency | 108-1002 MHz | 108-1002 MHz | 108-1002MHz | 108-1002MHz | 108-1002MHz |
| Upstream Frequency | 5-42 or 5-85 Switchable | 5-42 or 5-85 Switchable | 5-42 or 5-85 Switchable | 5-42 or 5-85 Switchable | 5-42 or 5-85 Switchable |
| Thermal Design | | | | | |
| Size/Dimensions (inches) | 5.1 x 1.8 x 5.2 in | 7.2 x 7.9 x 2.2 in | 5.4 x 5.9 x 8.8 in | 6.1 x 3.4 x 10.3 in | 6.1 x 3.4 x 10.3 in |
| Spectrum Analyzer Web GUI | Yes | Yes* (depending on the FW version) | Yes* (depending on the FW version) | Yes* (depending on the FW version) | Yes* (depending on the FW version) |
| Warranty | 1 YR | 2 YR | 1 YR | 1 YR | 1 YR |